[su_box title="Keep in mind…" style="default"]
Having two different health policies is referred to as dual coverage. If you are covered under two different plans at the same time, then you are said to have dual coverage
Individuals who are covered under two different health insurance plans will have one policy treated as the primary, while the other one will only kick in as secondary coverage when needed
Determining the primary policy is at the discretion of the health insurance providers, but it generally involves how the coverage was attained
Employees covered under a sponsored health insurance plan will generally have that policy designated as the primary. The employee has no discretion in determining which is primary and which is secondary
[/su_box]
While these are some of the factors governing the issuance of two different health insurance plans, the situation is actually much more involved than that. It is important to examine each of these factors in a bit more depth in order to fully understand the concept of dual coverage.
Enter your zip code above and compare all sorts of health insurance quotes for free!
What is the purpose of having two health insurance plans?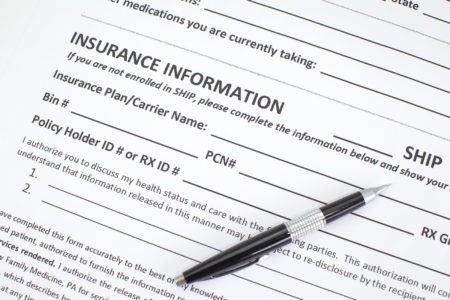 This is a most logical question to ask, as most would assume that one health insurance plan will provide all of the benefits that one would typically need in regards to their health. While this is the case in many situations, there are cases where high deductibles and maximum benefit limits result in high out of pocket medical expenses.
Out of a desire to provide better protection against ensuing illness or injury, many individuals desire to maintain dual coverage as another layer of possible benefits. There is a perception that having two different health insurance plans provides better security in the long run, but this is not necessarily the case.
A common situation involving dual coverage is a young adult under the age of 26. Under the Affordable Care Act, such individuals are permitted to remain on their parents' health insurance plan until their 26th birthday. Since many in this age group become gainfully employed, thereby being offered health insurance by their employer, many are choosing to stay on the parent's plan as well.
Understanding the Rationale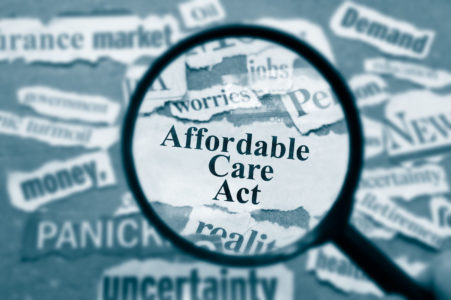 In order to truly understand the concept of dual coverage, one must first understand the rationale behind hold two different health insurance policies in the first place. It is estimated that over 16 percent of Americans are still without proper health insurance designed to covered the basic medical essentials.
At the same time, an increasing number of people are holding dual coverage in order to ensure that they are protected against serious injury or illness. There are two main types of people that tend to hold two health insurance plans simultaneously.
Those include:
Young adults under the age of 26 still covered under their parent's plan, even though their place of employment also offers them health insurance as a part of their overall benefits package.
Employees covered under a health insurance plan offered by their employer, yet also choosing to obtain coverage via a spouse's plan at work as well.
There are also some who choose to remain covered by a workplace policy and also a private health insurance plan of their own choosing. In any case, it should be noted that having dual coverage does not imply that the insured will be reimbursed two times each time a covered service is utilized.
One also does not get prescriptions filled twice for the price of one. In essence, one of the two policies essentially lies dormant until such a time that the primary policy either does not covered a service that the secondary plan does, or out-of-pocket deductibles and co-pays have been maxed out on the primary.
The Disadvantages of Dual Coverage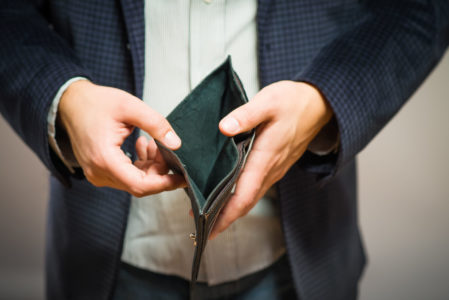 At this point, it is helpful to mention some of the possible pitfalls associated with keeping two health plans active at the same time. Some of the more commonly cited disadvantages include the following:
Maintaining two health insurance plans can be expensive, as somewhere along the line responsible party is paying two times the premium for what amounts to about the same benefits.
All medical expense related claims must be submitted to the primary policy first. Only after these have been used to their maximum will any benefits from a secondary health insurance plan begin to kick in.
While the secondary plan can cover items that are not covered by the primary policy, deductibles are not included.
If dual coverage is maintained, and both plans have mandatory deductibles that must be paid before benefits kick in, both will need to be satisfied before either policy will actually pay out.
You do not get to decide which of your two policies is primary and which is secondary. This in turn means that you do get to use the one that you feel best suits a particular service that you need.
Remember that dual insurance does not give you more control over which services are covered and which are not. That will fall to your primary plan. Only in certain situations will the secondary health insurance plan actually come into effect and make a difference.
Which plan becomes the primary?
Whenever dual coverage is maintained, you will want to know which plan is considered the primary one. If you have insurance through your employer, it is a common industry practice for that one to become the primary plan by default. Any other policy that you hold, be it through your parents or spouse, would be the secondary one.
If your primary plan does not cover all of the expenses associated with a particular treatment or procedure, it is quite possible that the secondary plan will come in and pay the remaining balance.
It is important to note, however, that the secondary plan will not cover any deductible that is owed on the primary plan, and that can be as high as $10,000 in some cases.
In Conclusion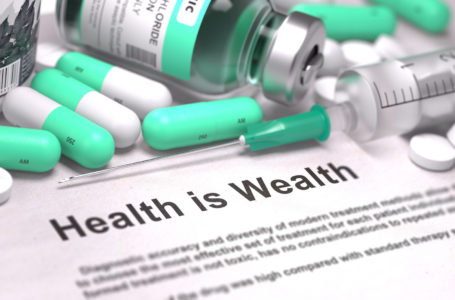 When comparing policies to determine if you want to have two competing plans, stop to think about the benefits versus the disadvantages in doing so. If it is relatively easy and inexpensive to keep two plans, such as is the case when you are already on your parents' plan, then the answer might be easy.
If the premiums end up being substantially more than if you just had one policy, however, it might be advantageous to forgo dual coverage even if it is an option for you.
Discover what's out there and guarantee you're always covered; enter your zip code below to review free health insurance policies today!
[su_spoiler title="References:" icon="caret-square" style="fancy" open="yes"]
https://gusto.com/framework/health-benefits/can-my-employees-really-have-two-health-insurance-plans/
[/su_spoiler]