[su_box title="Keep in mind…" style="default"]
Medical insurance cards are mailed by the insurance company after a policy is purchased
These cards serve as proof of insurance and have a great deal of vital information printed on them
You should keep your medical insurance card with you at all times
[/su_box]
Medical insurance cards are universally recognized as something that everybody should carry on their person at all times. If you are injured and unable to communicate with health insurance providers, they will be able to check your medical insurance card and get the information they need. Even if you are not injured and can communicate with healthcare providers, it is very important to have your medical insurance card on you.
Health insurance is very complicated, and it is highly unlikely that you have memorized all of your policy's specifications. If you have your health insurance card, you can simply refer to it when you need to.
Health insurance cards have only been commonly issued by health insurance companies for the last few decades, which seems hard to believe given how ubiquitous they are in the modern health care system. For more information on how to obtain a health insurance card, read on.
Need health insurance? Click here and enter your zip code to compare free quotes and find coverage today!
First, You Must Purchase a Policy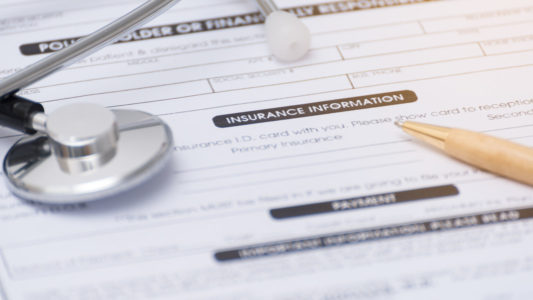 To get a medical insurance card, you must first purchase a policy. Make sure to compare insurance quotes online before buying a policy. A health insurance policy is now legally required by the terms of Obamacare. If you do not purchase a health insurance policy, you have to deal with tax penalties. After you purchase a policy, you will get a card in the mail.
Looking Through Your Policy Documents
After you order your policy online, your policy documents (including the medical insurance card) will be mailed to you. How long this takes depends on which insurer you use, what sort of shipping service they use, and where you live. The most common length of time between buying the policy and getting your policy documents in the mail is one to two weeks.
When you get your documents, make sure you take them in immediately and put them in a secure place. Many people have had their identity stolen from their health insurance policy documents.
After you have secured your documents, it is time to get your health insurance card out of them.
The location of the health insurance card varies based on which ensure you use and which policy you buy. However, because the insurer is recognized that the health insurance card is very important to their policyholders, it is usually quite easy to find. For more on what to do once you have obtained your health insurance card, see below.
Carrying Your Health Insurance Card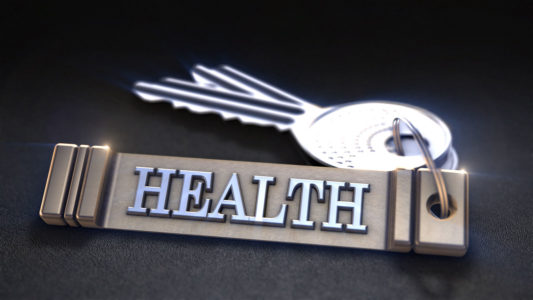 Once you have your health insurance card, you should carry it with you wherever you go. Most people choose to carry it in their wallet, or in their purse if they are a woman. Make sure that it is easy to find in your wallet. You may not pull it out for several months, so if you have a large wallet it may be difficult to find if need it.
Also, if you are in an emergency situation and cannot get health insurance card yourself it may be difficult for healthcare providers to get it. Do not simply keep your health insurance card at home. For all the reasons discussed in this article, it is vital that you carry on your person at all times.
What To Do If You Lose Your Health Insurance Card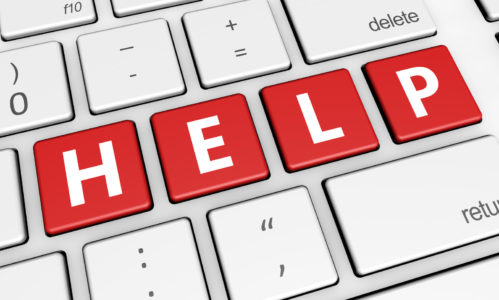 Your health insurance card is very important, and you should do everything in your power to make sure you don't lose it. However, sometimes people lose things even if they take all the possible precautions. If you do you lose your health insurance card, don't panic.
First, make sure to contact your health insurance company. They will have a set procedure in place for people who have lost their health insurance cards. Many people lose health insurance cards every year; your health insurance company is used to dealing with these sorts of situations.
As long as you call them immediately, you should be able to get your new card within a week or so. These days, many health insurance companies allow you to print out temporary cards from their website. This is very handy when you have recently lost your health insurance card. It also comes in handy when you have just ordered a policy, and have not received the card in the mail yet.
The Importance of Medical Insurance Cards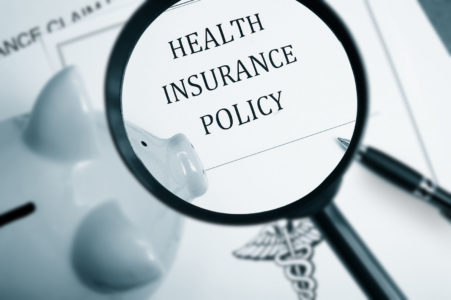 As you can tell by this article, medical insurance cards are very important. They have a great deal of absolutely vital information for both of your use and for the use of medical care providers. When you get your medical insurance card, you should keep it safe and have it on your person at all times. Remember, the one time you don't bring it with you may be the one time you are injured and unable to retrieve it.
Enter your zip code below and compare free health insurance quotes today to ensure you have the best coverage your budget can afford!
[su_spoiler title="References:" icon="caret-square" style="fancy" open="yes"]
[/su_spoiler]