[su_box title="Keep in mind…" style="default"]
Liposuction is typically not covered by health insurance companies because it is considered a cosmetic procedure
Other weight loss surgeries might be covered by your health insurance plan depending on the circumstances
Some insurance companies might cover gastric bypass and sleeve surgeries, as well as lap band surgery
Breast reduction surgery may be covered in some cases if the patient is experiencing physical symptoms due to large breasts and the procedure is considered a medical necessity
[/su_box]
In most cases, you will not be able to use your insurance coverage for liposuction surgery because it is not considered a medical necessity. In some cases
You will have to speak directly to your insurance company to find out what they cover. You can usually log on to your insurance company's website with your policy number and look through your benefits. You can also try to speak to a representative on the phone.
Enter your zip code above to compare free health insurance quotes and discover the best plans on the market!
How much does liposuction cost?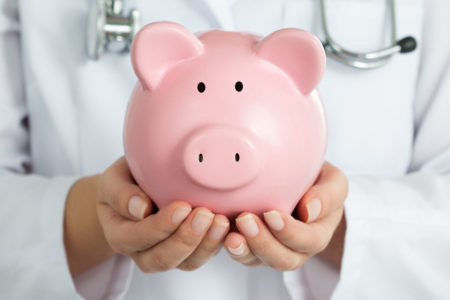 You can still elect to have liposuction surgery and pay for the costs out-of-pocket. The price will vary depending on the surgeon, the location, and the procedures. You should have a consultation with your surgeon to find the exact price they charge for liposuction.
The average cost of liposuction can range from $2,000 to $8,000 for one procedure. Some surgeons might charge a single fee for everything, while other surgeons will charge you individual fees for each step of the procedure, including a separate cost for the anesthesiologist. Be sure to choose a surgeon based on their skill and your level of trust in them, not necessarily the cost of the procedure.
What other weight loss surgeries will be covered?
Although it is unlikely that liposuction will be covered, your insurance company may help you pay for other medically necessary weight loss surgeries, such as gastric bypass, gastric sleeve and lap band surgery.
Some private insurance companies might even pay for additional weight loss surgeries.
Most insurance companies require you to meet certain criteria in order to be eligible for weight loss surgery. This is to establish that the procedure is actually a medical necessity.
Does Medicare cover weight loss surgery?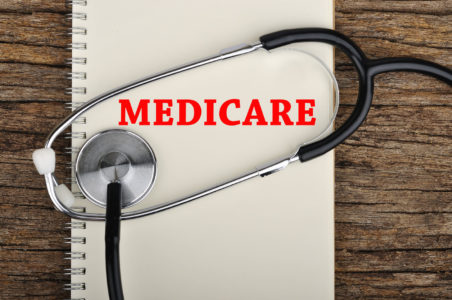 If you meet the requirements, Medicare will cover your weight loss surgery in most cases. They only cover gastric sleeve, bypass surgery, and lap band surgery, while private insurance companies might have more options.
In order to be approved for liposuction through Medicare, you need to have a body mass index (BMI) that is greater than 35, which is considered obese. You also need to have proof that you have been at that body mass index level for the past five years.
Additionally, you need to show that you have been diagnosed with another disorder, such as Type 2 diabetes, heart problems, or high blood pressure due to your obesity.
You will need to discuss your weight loss options with your primary care provider before speaking to a surgeon because you need documented evidence that you previously attempted a medical weight loss program. Additionally, your doctor must write a letter recommending the surgery and you must pass a psychiatric evaluation. Your doctor will also rule out any medical reason for obesity that can be treated in another way.
This procedure will most likely be covered by Medicare Part B or your Medicare Advantage plan, since Medicare Part A mostly covers emergency services and hospital visits. You should contact Medicare for further information and a full list of your benefits.
Does Medicaid cover weight loss surgery?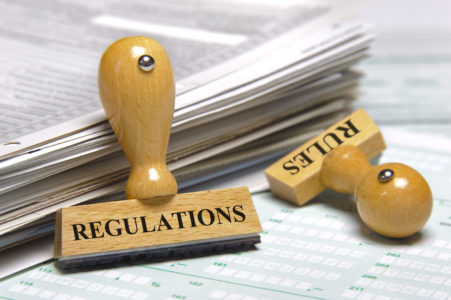 Medicaid also covers certain weight loss surgeries, but has restrictions that are similar to Medicare. An additional Medicaid requirement for everyone is that the procedure must take place at a Bariatric Center for Excellence.
Medicaid recipients who are over the age of 21 must have had a body mass index of 35 or more for the past few years with an obesity-related diagnosis. Those who are under the age of 21 must have a body mass index that is over 40 with a related condition. In general, you must be over the age of 15 if you are male and 13 if you are female.
Medicaid also has similar requirements as Medicare in regards to physician's approval prior to the procedure. You must have a psychological evaluation, documentation that you have recently attempted a weight loss program and have tried standard methods of treatment. Additionally, you must be willing to change your diet and exercise habits after surgery and have access to relevant nutritional counseling.
Do private insurance companies cover weight loss surgery?
Many private insurance companies do offer coverage for obesity surgery. However, the coverage will vary from plan to plan. You should contact your insurance company directly to find out your benefits overview.
In some cases, private insurance companies might cover additional procedures. For example, a United Healthcare plan in Maryland covers a duodenal switch, a biliopancreatic bypass, and a vertical banded gastroplasty for adults, in addition to the main three procedures.
Additionally, United Healthcare will cover the surgery for those with a body mass index over 40, even if they do not have another relevant disorder. You do need to prove that you have previously tried a weight loss program even with private insurance. Some plans will cover a second procedure if the first one proves to be unsuccessful.
Is breast reduction surgery covered?
Breast reduction surgery may be covered if it is considered a medical necessity because the woman's breast size is causing physical pain in the back or the shoulders. Some surgeons may perform tumescent liposuction to reduce breast size.
Is liposuction ever covered by health insurance?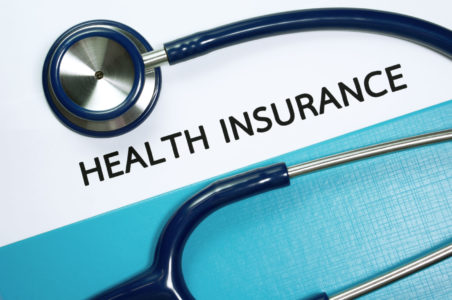 Liposuction is considered an elective cosmetic procedure and is therefore very rarely covered by health insurance. However, many insurance companies cover other weight loss procedures and some will cover a tumescent liposuction for breast reduction if it is considered a medical necessity.
Enter your zip code below to get free health insurance quotes today!
[su_spoiler title="References:" icon="caret-square" style="fancy" open="yes"]
[/su_spoiler]