[su_box title="Keep in mind…" style="default"]
Guaranteed issue health insurance is coverage that accepts every qualified applicant
Guaranteed issue health insurance does not consider medical history or any individual trait
Guaranteed issue health insurance applies to individual and group insurance
Obamacare is guaranteed issue for all eligible US citizens and residents
[/su_box]
Guaranteed issue health insurance is insurance that insurance companies must issue to every applicant without regard to any other factor including health, pre-existing conditions, or age. Obamacare enrollment became guaranteed issue in 2014 when it banned the use of pre-existing conditions.
Comparison shopping is a proven method for finding the best values in guaranteed issue health insurance. Enter your zip code on this page to get free health insurance quotes!
Guaranteed Issue Situations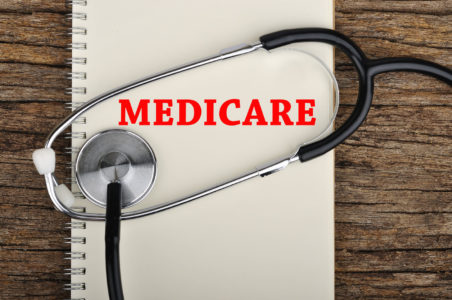 There are guaranteed issue situations created by federal law or mandates for insurance coverage. Medicare Supplement is a familiar example as are the protections in the Health Insurance Portability Act for those that have lost coverage when changing employment.
Medicare Supplement is guaranteed issue within six months after an applicant has both Medicare Part A and Medicare Part B.
Medicare is guaranteed issue during the 65th birthday month, and the three months before and after the 65th birthday month.
Federal law requires guaranteed issue to applicants eligible under the Health Insurance Portability Act or HIPAA.
Group and small group insurers must guarantee issue to all qualified applicants, but they may impose conditions in some states.
Obamacare Guaranteed Issue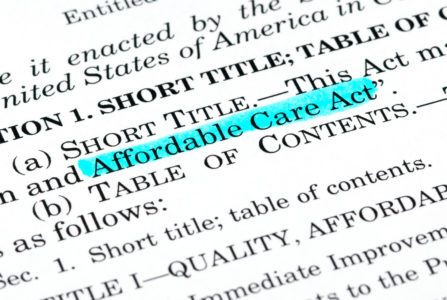 Section 2701 through 2708 of the Patient Protection and Affordable Care Act of 2010 set forth the vital protections that guarantee issue of health insurance to every eligible applicant.
The rights include banning the use of pre-existing conditions, ending long waiting periods before issuance, and ensuring the all-important right to renew policies that insurers issue. The below-listed items describe some other important parts of guaranteed issue health policies.
Policies must provide essential health benefits.
Policies must limit consumer expenses on an annual basis.
Policies must exceed a minimum actuarial value.
Community Rating
The Affordable Care Act used a form of limited community rating. Each applicant for a plan gets the same price, basic terms, and coverage conditions. The law limits price discrimination based on individual factors to age, tobacco usage, location, and family size.
Community rating replaced the industry practice of medical underwriting which investigated personal and health histories to detect and rate individual insurance risks.
Guaranteed Issue is Not Price
Obamacare uses private insurance companies to provide health insurance coverage. The individual mandate requires coverage for nearly every citizen in the US. The private insurers have an obligation to their investors to return a profit on their insurance business.
For this reason, they petitioned for and received price discrimination powers based on a limited set of factors described in the below-listed items.
Age – Insurers can charge higher premiums based on age. The rules limit them to a maximum three to one ratio for adults from the youngest to the oldest members of the subscriber population.
Tobacco Use – Price differential is limited to a 1.5 to one ratio for tobacco users versus non-users.
Location – Insurers can charge more for location-based costs. Some areas do not have easy access to medical care providers and facilities.
Family Size – Insurers can charge different prices for larger family groups than for individuals. The policy for this exception relates to variables of age and relationships among dependents.
Obamacare Guaranteed Acceptance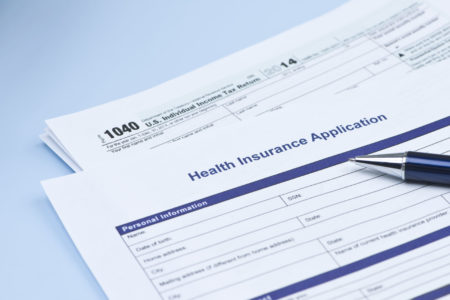 Before the Affordable Care Act, insurance companies were free to accept or deny applications for insurance coverage. They could deny completely, or accept with conditions, delays, exclusions, and discriminatory pricing. They made decisions based on individual traits and prior health conditions.
The Affordable Care Act made insurers accept every qualified applicant and, by that rule, made every qualified application a guaranteed issue health insurance.
Guaranteed Issue to Individuals and Families
Obamacare requires guaranteed issue for individuals and families. Most states had laws that protected individuals without health insurance. They included high-risk pools and assigned default carriers. Insurers were free in all but five states to raise prices and add conditions, exclusions, and riders to the coverage for this group of applicants.
Guaranteed Issue to Groups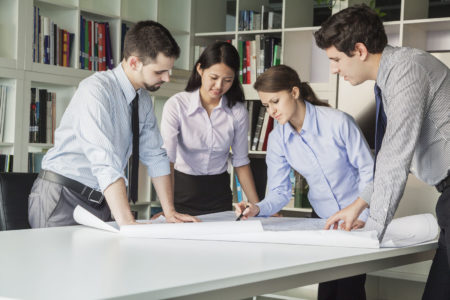 Insurers provided major medical coverage to groups before the Affordable Care Act, and most of these policies were not affected by Obamacare. Many were Grandfathered-in, and most met the standards for qualified health insurance.
The Obama Administration and their experts developed the standards for qualified health coverage from real world examples. The samples included the contents of the large group and government-sponsored health coverage for employees.
Guaranteed Issue Under Obamacare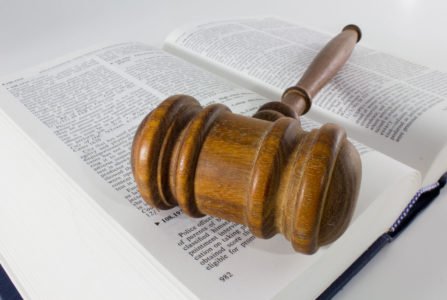 Obamacare reformed the US healthcare industry. Universal acceptance, guaranteed issue, and community rating were among the fundamental changes the law made.
The law balanced fairness to consumers and insurers in some important ways. The limit on open enrollment was a major part of the fairness to insurers. The law set the period for assessing insurance risk and a defined coverage window of one calendar year.
– Universal Acceptance
Obamacare requires every eligible person to get and keep qualified health insurance, and for insurers to accept every qualified applicant.
– Open enrollment
The guarantee for issuance applies during open enrollment period. The annual open enrollment period is the designated period during each year when every eligible applicant has a right to buy insurance.
After the open enrollment period, applicants must qualify for a special enrollment period, fit into an extension period, or purchase outside of Obamacare without subsidies or financial assistance.
– Qualified Applicants
The guarantee of issuance applies to qualified applicants. Applicants must be citizens or eligible residents and have the ability to pay. Using private insurers, Obamacare supports applications by offering advanced tax credits to reduce monthly premium costs.
Guaranteed Issue Health Insurance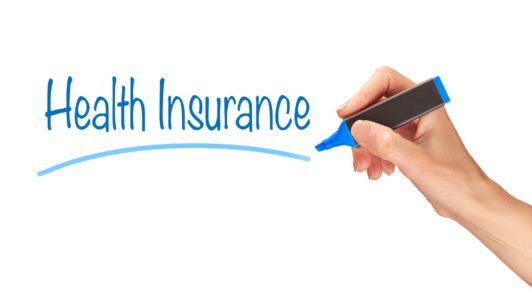 The Affordable Care Act removed the risk of denial of health insurance coverage. It leaves the responsibility for selecting the best policy values, price, and features to the consumer's judgment. Guaranteed issue health insurance was a vital reform, and it took a significant step towards universal coverage in the US.
Comparison shop to save money and get the best coverage your budget can afford. Enter your zip code below to compare free quotes now!
[su_spoiler title="References:" icon="caret-square" style="fancy" open="yes"]
https://www.medicare.gov/supplement-other-insurance/when-can-i-buy-medigap/guaranteed-issue-rights-scenarios.html
[/su_spoiler]