[su_box title="Keep in mind…" style=default"]
COBRA health insurance is designed to cover those who have lost their jobs or health insurance coverage
 President Reagan signed the Consolidated Omnibus Budget Reconciliation Act in 1986
COBRA coverage often comes with a high price tag
[/su_box]
In 1986, Congress passed and President Reagan signed the Consolidated Omnibus Budget Reconciliation Act (COBRA), a law that mandates an insurance plan to continue coverage for individuals and their families after a change in their employment status.
This legislative act is best known for giving employers tax breaks for carrying group insurance policies with guaranteed continuing coverage.
In essence, your group insurance plan has to offer you temporary health insurance coverage (at your expense) if a change in employment status forces you to leave the group.
Don't get caught without health insurance! Enter your zip code above and start comparing affordable health insurance quotes today!
What is COBRA health insurance?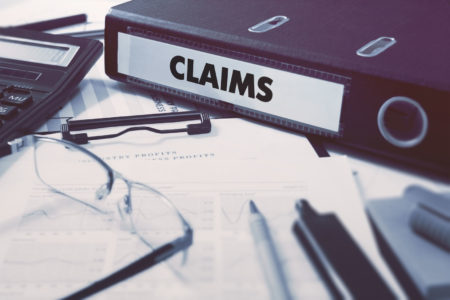 There are a number of ways an employee can be disqualified from participating in a group's health insurance plan. Usually, it happens when they lose their job or go from full-time to part-time employment.
Sometimes an adult child surpasses the age limit allowed to remain under their parent's healthcare coverage, in which case, the parent must take full responsibility for payment of medical treatment.
Will COBRA cover my pre-existing conditions?
Pre-existing condition exemptions can make finding a new policy difficult or nearly impossible. Even after purchasing a new policy, medical bills for pre-existing conditions can be ineligible for coverage for over a year.
These waiting periods limit healthcare and can impact the wellness of families. Easing this transition is the design of the continuing coverage legislation.
COBRA Health Insurance Comes With Sticker Shock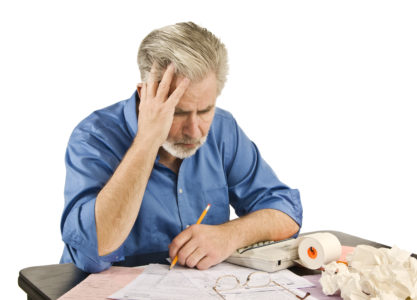 When you join a group insurance plan, you are receiving the benefit of an economy of scale. Everyone in the group pays monthly premiums for financial protection against catastrophic injury or illness.
The insurance company uses pooled funds to pay claims for their client's medical bills.
This is how the high cost of urgent care and emergency procedures for anyone in the group is spread among all of the policy holders.
When you leave the group, COBRA steps in and allows you to keep your coverage temporarily. For the insured, the most significant drawback to this benefit is the drastic difference in the price of coverage.
However, for someone with a current condition that requires costly treatment, the expense of COBRA benefits can be a godsend.
Even though the expense of COBRA coverage may seem exorbitant, when compared to the costs of doctor visits, lab fees, X-rays, and prescriptions, the price may seem reasonable.
For families with dependents, perhaps some with disabilities, continuing coverage with their former group plan can help soften the impact of losing eligibility.
It may be very different for younger, especially single individuals without dependents. Healthy individuals who don't regularly take prescription medications may find that the cost of COBRA coverage exceeds the benefit.
How much will COBRA health insurance cost?
Most employers contribute monthly to their employee's policies for the group health coverage the company carries. Often these payments are double the amount contributed by the worker.
Your former employer is not required to assist financially with your continued coverage once you leave his service.
If you continue your group plan with COBRA, you will be paying the premiums you formerly paid, the monthly payments the employer made on your behalf, and an administrative fee, which is a maximum of 2 percent.
COBRA also offers a disability extension of 11 months, but the administration fees can skyrocket over 50 percent.
The total COBRA coverage for those deemed disabled by the Social Security Administration can be up to 29 months.
In theory, COBRA can help someone to avoid any gaps in healthcare coverage while changing jobs or starting a business.  For households who depend on one insurance policy to cover the entire family, this continuation is a lifesaver.
Will my company pay any money toward COBRA health insurance premiums?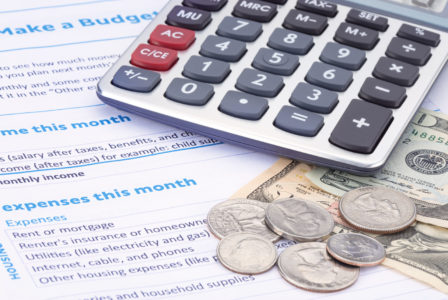 A few companies may offer to pay some or all of COBRA benefits as part of a severance package, but no company is obligated to do so.
Congress enacted the American Recovery and Reinvestment Act of 2009, which includes a subsidy that pays 65 percent of COBRA continuation coverage for unemployed individuals and their families.
For those facing a change in employment that will affect their health coverage, the cost of continuation could be expensive.
Make sure you always have the health insurance you need! Our FREE comparison tool makes it easy to find the right policy!
[su_spoiler title="References:" icon="caret-square" style="fancy" open="yes"]
https://www.dol.gov/ebsa/faqs/faq-consumer-cobra.html?links=false
[/su_spoiler]