[su_box title="Keep in mind…" style="default"]
Coverage for dermatologists can vary depending on whether you have an HMO or PPO plan and your insurance carrier
With many insurance plans, most medically necessary dermatology services will be covered
Elective or cosmetic dermatology procedures might not be covered
Most dermatology services are not considered essential health benefits according to the Affordable Care Act regulations
Medicare Part B will most likely cover a dermatology service if it is considered medically necessary
If you have an HMO insurance plan, you will probably need a referral prior to seeing a dermatologist
[/su_box]
Dermatologists treat patients for conditions related to the skin. They can also check and treat patients for skin cancer. Some conditions that dermatologists typically treat include acne and rashes.
In many cases, if you need to see a dermatologist for a medical skin condition, your insurance company will cover it. However, if you need to see a dermatologist for cosmetic reasons, such as Botox or certain acne treatments, your insurance will not cover it.
The easiest way to find out if your insurance company will cover your dermatologist visits is to contact them directly. You may still have to pay a co-payment or deductible for these services, even if they are covered.
Find specialist health insurance coverage and explore various network plans by entering your zip code above!
Are these services considered essential health benefits?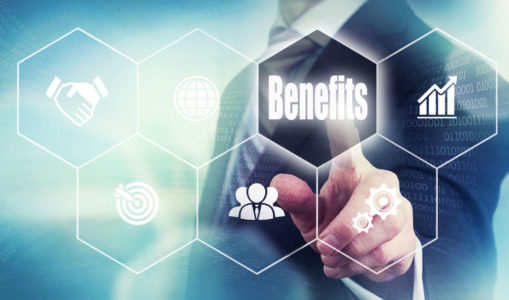 The Affordable Care Act requires insurance plans to cover ten essential health benefit categories with no dollar limits. These benefits include ambulatory and emergency services, mental health care, maternity care, prescription drug coverage, hospitalization, rehab and lab services, pediatric services, and preventive services.
Preventive services include preventive care and cancer screenings. Some insurance companies may consider full body exams for cancerous moles preventive care and provide full coverage. However, it can vary by insurance company, and it is not a required coverage service according to the Affordable Care Act.
If you are receiving treatment for a specific skin condition, it is not considered a preventive service and will not be included under the 10 essential health benefits.
Are dermatologists covered by Medicare?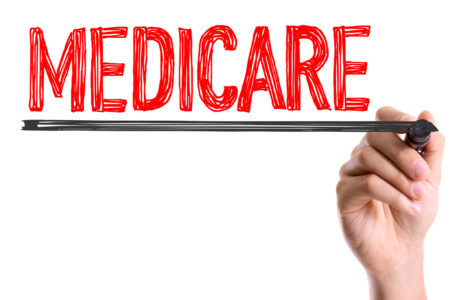 If you are seeking dermatology services that are medically necessary, they will most likely be covered by Medicare Part B. Medicare Part B covers medical equipment and visits to the doctor's office while Medicare Part A only provides hospital coverage.
If you have a medical skin condition, Medicare will cover 80 percent of the treatment, and you will be responsible for covering the other 20 percent.
You will also have to meet your Medicare Part B deductible. If you have a Medicare Advantage plan, they might help cover the remaining 20 percent.
It is doubtful that Medicare will cover any cosmetic dermatology services such as Botox. If you need a prescription to treat your skin condition, Medicare Part D or another prescription plan should provide you with coverage if it is medically necessary.
It is important to check with your dermatologist to ensure that they accept your Medicare insurance and any supplemental insurance plan that you might have.
Do I need a referral to see a dermatologist if I have an HMO plan?
If you have a Health Maintenance Organization insurance plan, more commonly referred to as an HMO plan, you will most likely need a referral before seeing any specialist including a dermatologist. Most HMO plans require you to choose a primary care physician who coordinates your health care needs.
When you have a medical problem, you will first see your primary care physician who will either treat you or refer you to a specialist, such as a dermatologist, if the issue is beyond their scope of practice.
If you try to see your dermatologist or another specialist without a referral, it is improbable that your insurance plan will cover the service. Additionally, you typically will need to see a dermatologist in your network for it to be covered.
In the case of an emergency, you may be able to see a specialist without a referral from your primary care provider.
If you have an HMO insurance plan, you should check with your primary care provider and your insurance carrier to see if they offer dermatology coverage and if you are eligible to see one.
Are dermatologists covered by health insurance?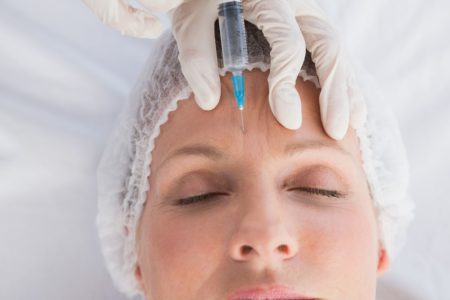 Coverage for a dermatologist can differ depending on your insurance plan. Most dermatology services are not essential health benefits. However, many plans will still cover treatment for skin conditions if it is medically necessary. They will not cover cosmetic procedures.
Medicare Part B will cover most medically necessary dermatology services, but you will need to pay a co-payment and meet your deductible. If you have an HMO insurance plan, a referral from your PCP will most likely be necessary before seeing a dermatologist.
Enter your zip code below and get free HMO and PCP health insurance quotes that can get you covered fast for an affordable price.
[su_spoiler title="References:" icon="caret-square" style="fancy" open="yes"]
http://www.compassphs.com/blog/health-navigation/dermatologists-what-consumers-need-to-know/
[/su_spoiler]