[su_box title="Keep in mind…" style="default"]
The law states that you must have health insurance coverage or face a potential fine, also known as a fee or penalty
The fine imposed by the government for 2016 and 2017 is a percentage of your household income or $695 for you and $347.50 per dependent child, whichever is greater
The government does offer you an exemption or a subsidy if you qualify as a very-low income individual
In 2014, the individual shared responsibility provision required you to have minimal qualifying coverage for every month of the year or make a payment when you filed your federal income taxes
[/su_box]
Many people often choose not to buy health insurance although the law requires them to buy a policy if they can afford coverage.
The question is what constitutes a person's ability to afford coverage and how does that apply to the individual shared responsibility provision?
To answer that question and others, here are a few things you need to know about what happens if you do not buy health insurance.
Even if you feel like you've looked everywhere, enter your zip code in our free search tool. Health insurance costs differ from location, and we use a short questionnaire that will match you with the right local health care providers who can cover your medical needs and suit your budget.
Why You Must Obtain Health Insurance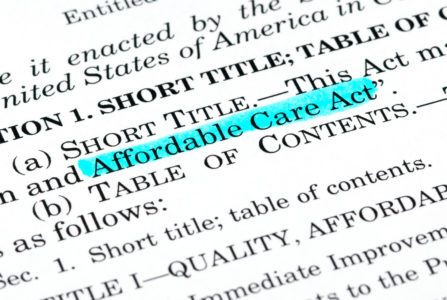 On March 23, 2010, President Barack Obama signed into law the Patient Protection and Affordable Care Act.
The law was meant to expand Medicaid coverage to individuals who could not afford private insurance but could not qualify for state-run Medicaid due to their incomes.
However, the ACA requires everyone to buy coverage or have qualifying coverage in place or face a penalty for not having health insurance. Here is a list of what the government considers qualifying coverage:
Coverage through Medicare
The Children's Health Insurance Program or Medicaid
Private insurance at the bronze level
Grandfathered health plans prior to the ACA
In 2015, the penalty for not having qualifying coverage was $325 per person in your household or 2 percent of your household's annual income.
In 2016, the fee rose to $695 per person or 2.5 percent of your household's annual income, whichever is greater.
The fees will remain the same in 2017. The government calculates the fees based on the number of months you do not have qualifying coverage. However, if you are without coverage for one to two months, you do not have to pay a penalty.
If you must buy health insurance through a private insurer or the Health Insurance Marketplace, you should focus your attention on the comparison side of shopping for health insurance.
Look at each insurance company side-by-side and look at the plans and the network types, such as HMOs, PPOs, and EPOs. Determine whether or not the plan charges you for using health care services outside of their networks. This can save you thousands of dollars in out-of-pocket expenses in the long run.
A Closer Look at Exemptions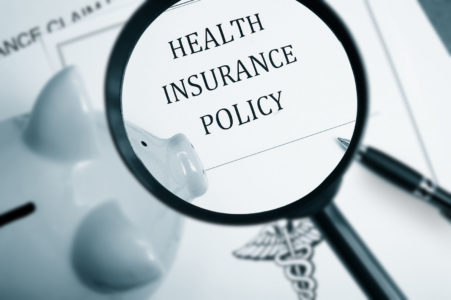 Exemptions under ObamaCare are qualifying events in your life that relieve you from the health insurance requirement.
Exemptions under the Affordable Care Act fall into two categories: regular exemptions and hardship exemptions. Here is a list of qualifying regular and hardship exemptions:
Regular Exemptions
Unaffordable Coverage Options – If any plan costs more than 8 percent of your income, you are exempt.
No Filing Requirement/No Income – If your income is below the IRS filing requirement, you are exempt.
Short Coverage Gap – If you are without coverage for less than three consecutive months, you are exempt.
Religious Conscience – Exemptions are available based on your religious beliefs according to the criteria set forth in the law.
Indian Tribes – Tribes that are recognized by the federal government are exempt.
Hardship Exemptions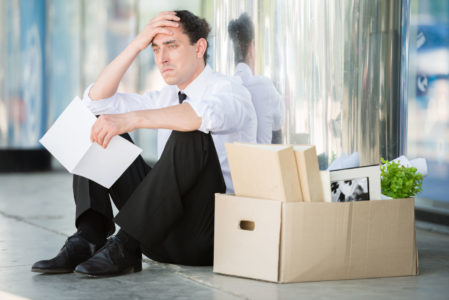 If you are or were homeless, you may qualify for the exemption.
If you were facing foreclosure or evicted from your home within past six months, you may qualify.
You were a victim of domestic violence.
The death of a close family member may qualify for an exemption.
You suffered a disaster that caused severe property damage.
If you filed for bankruptcy within the past six months, you may qualify.
If you received a cancellation notice on your current health insurance policy, and the other plans available cost more to replace than your current policy, you may qualify.
If your state did not expand Medicaid coverage under the ACA, and you would otherwise qualify for state-run Medicaid, you qualify for a hardship exemption.
The Affordable Care Act actually does not require that everyone obtain health insurance. The ACA only penalizes you if you choose not to buy health insurance.
The choice is up to you whether or not you want of pay the penalty and forgo buying health insurance or buy health insurance from a private insurer on your own or buying a policy through the health insurance marketplace.
Enter your zip below to compare private, low-cost health insurance plans in your state. You'll not only gain access to preventative health care and emergency coverage, but you'll also avoid having to pay the hefty federal health insurance tax penalty.
[su_spoiler title="References:" icon="caret-square" style="fancy" open="yes"]
http://https://www.irs.gov/affordable-care-act/affordable-care-act-tax-provisions
[/su_spoiler]